I'm beat
Here's some pics from this past weekend
More details to follow...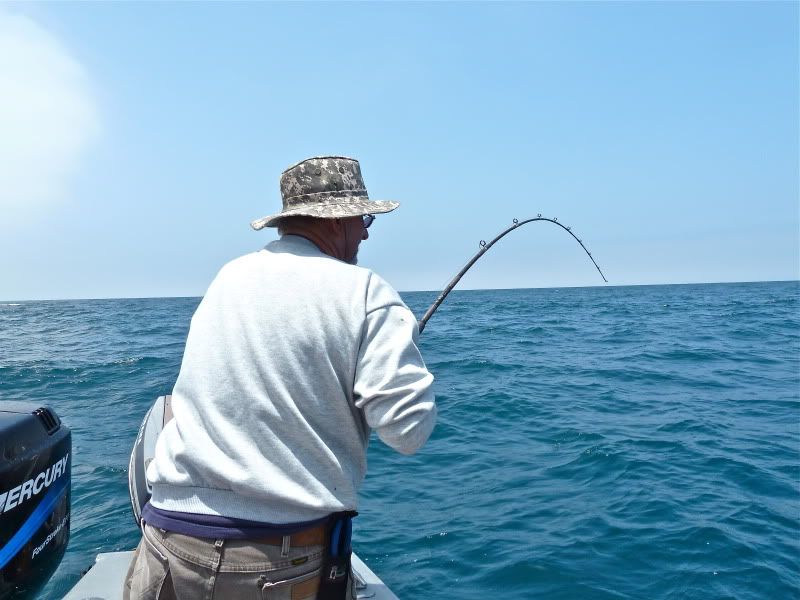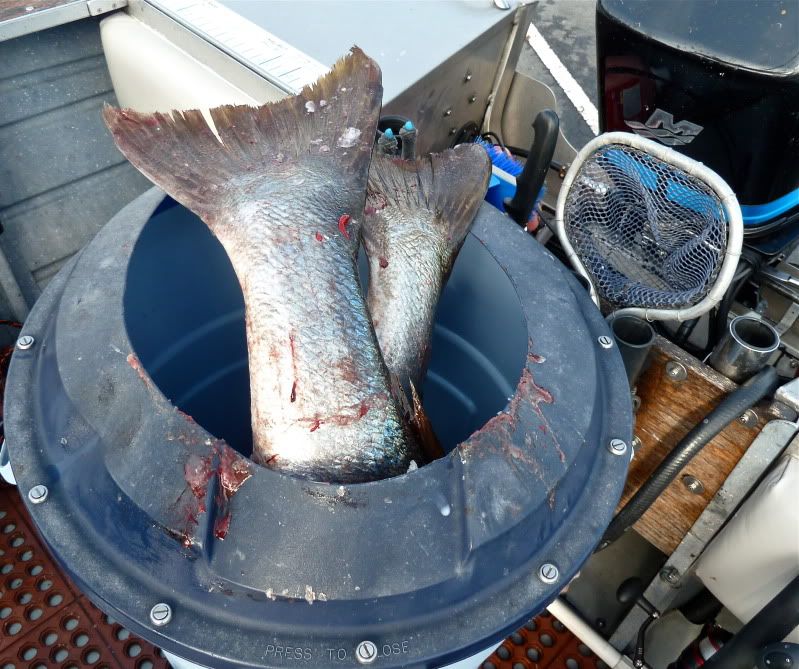 Okay guys, finally got the chance to edit a video of this successful fishing trip
Two weeks prior, some spawning squid had moved into the area which attracted some hungry white seabass.
I didn't get the chance to fish for them when they first showed up.
There were no reports of catches being made on the days prior to this trip.
We got to the squid area and were able to jig some squid up in the morning to use for bait later on.
When we were jigging the squid, I hooked up on the first WSB on a jig in the rod holder.
We stayed in the area until 11am and caught a dozen Barracuda before moving to an area to try for Halibut.
We fished for Halibut for a few hours then my buddy Phil, hooks up while using a leadhead and squid.
At first, it was just pecking at the bait then decided to eat it. It freight trained Phil on it's first run.
I started filming after he had been on for a few minutes.
He was using 65lb. braid with a short piece of 30lb. fluoro (right kind of tackle)
He did a superb job of fighting it.
We ended up with the two WSB- 27.5lbs and 48lbs, a dozen Barracuda and 1 25" Halibut
http://www.youtube.com/watch?v=BXO9A4SrRkU