i recently bought this 29' ottercraft. it replaces a uscola 26' i had built in 1991. if you see me in the southeast between ketchikan and juneau this summer say hey, and join me for a cold one. cheers.
Attachments

5136039_20150625165154269_1_XLARGE.jpg (36.01 KiB) Viewed 1948 times

DSCF3500.JPG (143.78 KiB) Viewed 1948 times
---
Those Otters are da bomb
1987 24' LaConner pilothouse workboat, 225 Suzuki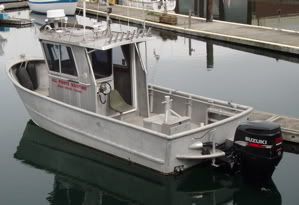 please view and like:
https://www.facebook.com/bottompainting/
---
thanks chaps. any chance you know of other ottercraft owners on the forum?
---