It is kind of funny turning a left handed conventional reel. It does not bother me on a spinner but on a conventional I am a klutz. So goofing off I drop a Sabiki rig down. Thump thump thump I get bit. I start to crank the reel and it pops out of the reel seat. I quickly grab the reel in-case the line breaks and SpoiledOnes reel heads for the deep. Welder always helpful helps me attach the reel to the rod. It pops out again???????
Giving up it becomes a Texas Two Step. Welder winding and I with the rod. Us two grown men laughing like a pair of seven year olds pulling a prank on Holloween.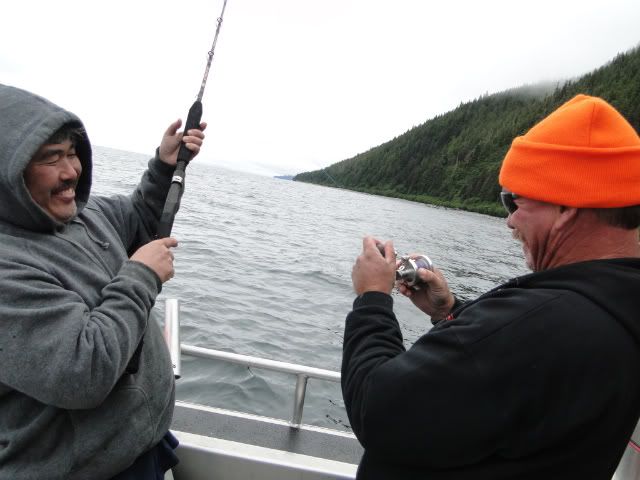 Working in synchronicity we manage to pull in a pair of Quillback Rockish.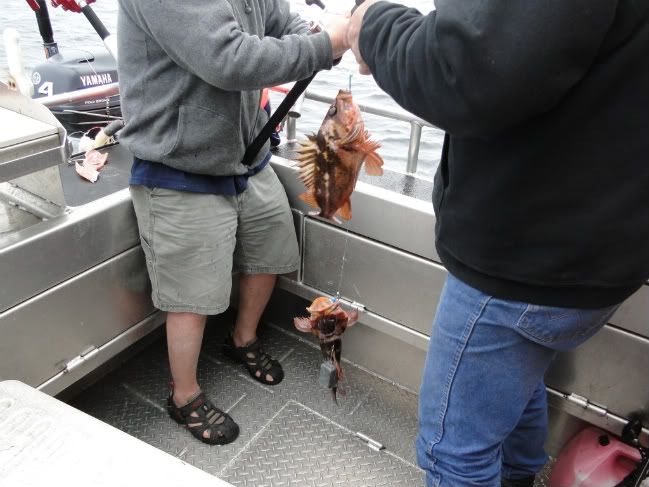 Hey Welder my fish is bigger than yours.
Mark
2325 Wa Pacificskiff