welder wrote:But Pete, I shot a really nice group, Dugs fish was from the X-Men, it was a super fish not a 60lb mojo tid bit.
And, it was wearing armor plate, yeah that's it, body armor.

Come on Dug, Pete uses a shot gun with #2;s and we had to use a .45 with a 3" Barrel on a moving boat shooting a moving target.
Actually I use #6s or #71/2s, but that is irrelevent. Placement is key. Ya need to put the lead about an inch to an inch and a half behind the top eye. We don't shoot them up here because we have to, we shoot them because we can! A well placed "WHACK" with old Rodney just behind the top eye is just as effective. Before I picked up the little .410 I used to use an old Ruger single six 22. Never needed more than one pill to the sweet spot.
Notice the sweet spot?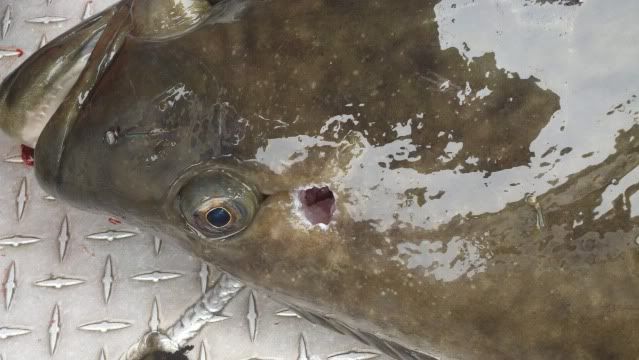 In Action: