Do you guys use anything like theses?
I have just fitted some handline springers to the boat. Following is a series of pictures of how they are used.
They consist of a grommet type fitting with a threaded body and a nut much like a skin fitting. They have a machined groove in the rod, and 'R' clip retainer below deck to lock it in the fixed or hidden position.
They tuck into the deck when not in use, and only have a little disk showing that shouldn't snag on anything.
This is the springer raised, and ready for use.
I place the line through the v-notch.....
...and then wrap the line around the springer, above the notch where the line is fitted.
With a strike, the springer will load up, and bend toward the water....
The line will then pop of the rod, and I go to battle stations.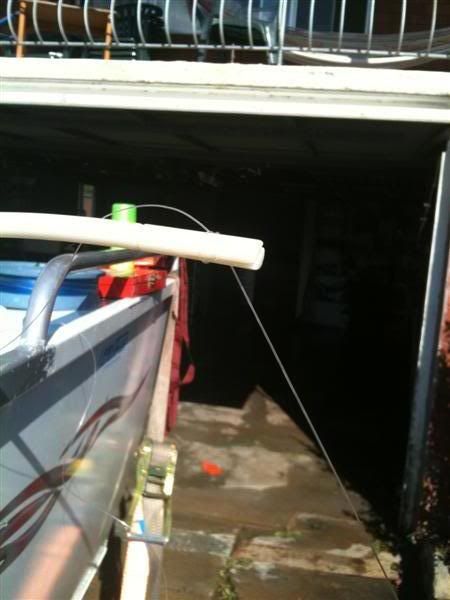 I haven't yet used it. I just fitted them over the last few days with the crap weather we have been having.