OK, so our snapper season is approaching. We bottom fish for these in water from 60 to 300 feet. They look like this;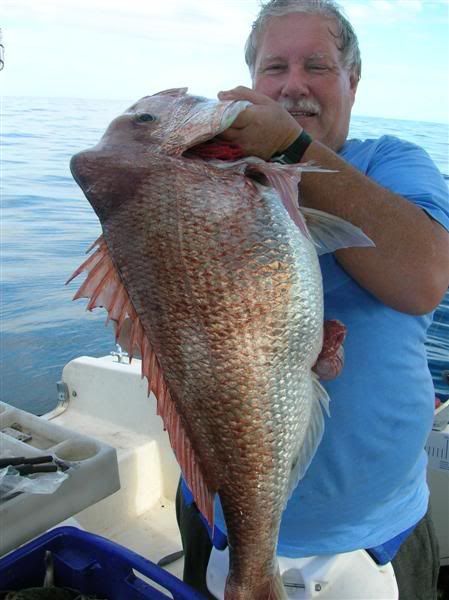 but they are better eating when about 10lb. That guy is 20lb plus.
I have been busy making some new rigs. A few people have used deepwater salt flies with success so I have made a bunch. They are fished with bait (squid, cuttlefish heads, pilchards, fish fillets) or even live bait. I am going to put a tiny light stick on mine as well. Every fly has some floro material in it plus the sinkers will be floro.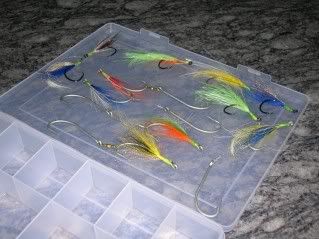 These are rigged with #8 Gama circle hooks or ganged #8 Js.
These are for larger fillet or slab baits. Snelled hooks (2 or 3). The zip ties are just to keep things neat. They will be removed
before use.
Hopefully.............................should have some result pics......................when it stops blowing.