I have been a busy boy with my gal lately. I went to the Harbour Chandler May sale and blew quite a few bucks there like the rest of the folks lol.
I picked up a second VHF radio of the Standard Horizon likes. It's the Explorer 1600 model that is only 3.5" deep for installation purposes. I chose this model due to my new windshield wiper installation this winter. I have always wanted two separate VHF radios for monitoring, back up, etc. The unit was a refurbished one that was on sale for 104 bucks so WTH I says. I then bought a Shakespear antennae, two good ends, and some bulk cable.
Got the unit mounted.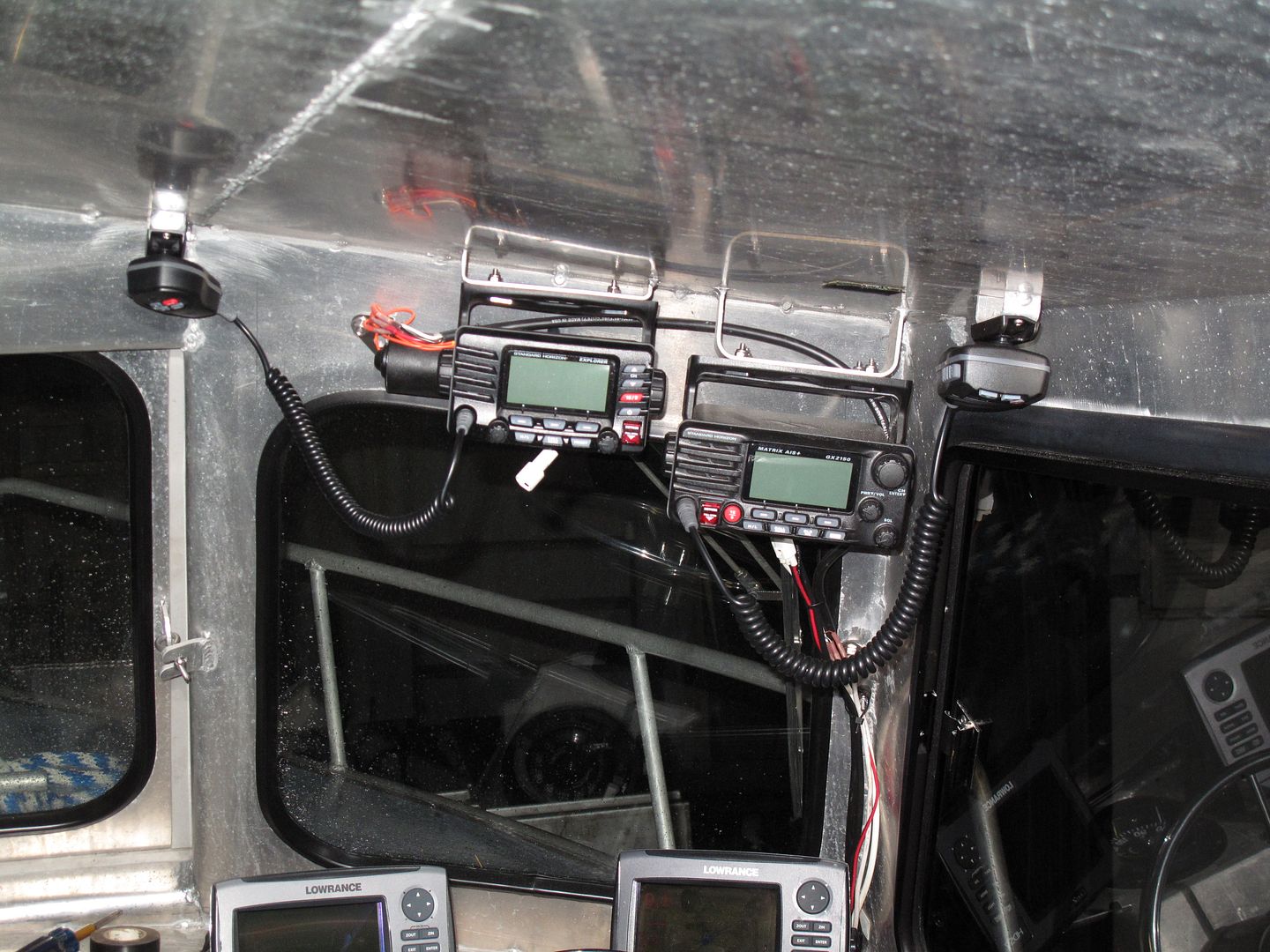 I also picked up a new Rule 2000 pump for my cabin area. My fuel tank area is it's own sealed compartment under deck and there is a second unused compartment aft of that with a Freeman hatch. The unused compartment which is the furthest aft has a Rule 2000 pump in it already with a automatic switch.
I was uncomfortable with the cabin being such a big area without a pump, so I decided to make it happen.
The discharge fitting will be right under the gunnel here.......
I bought this Rigid Industries LED power lamp last year and never mounted it yet. I am getting around to it now. This will be nice for those late night docking encounters.
I'm going to mount it just under the radar dome.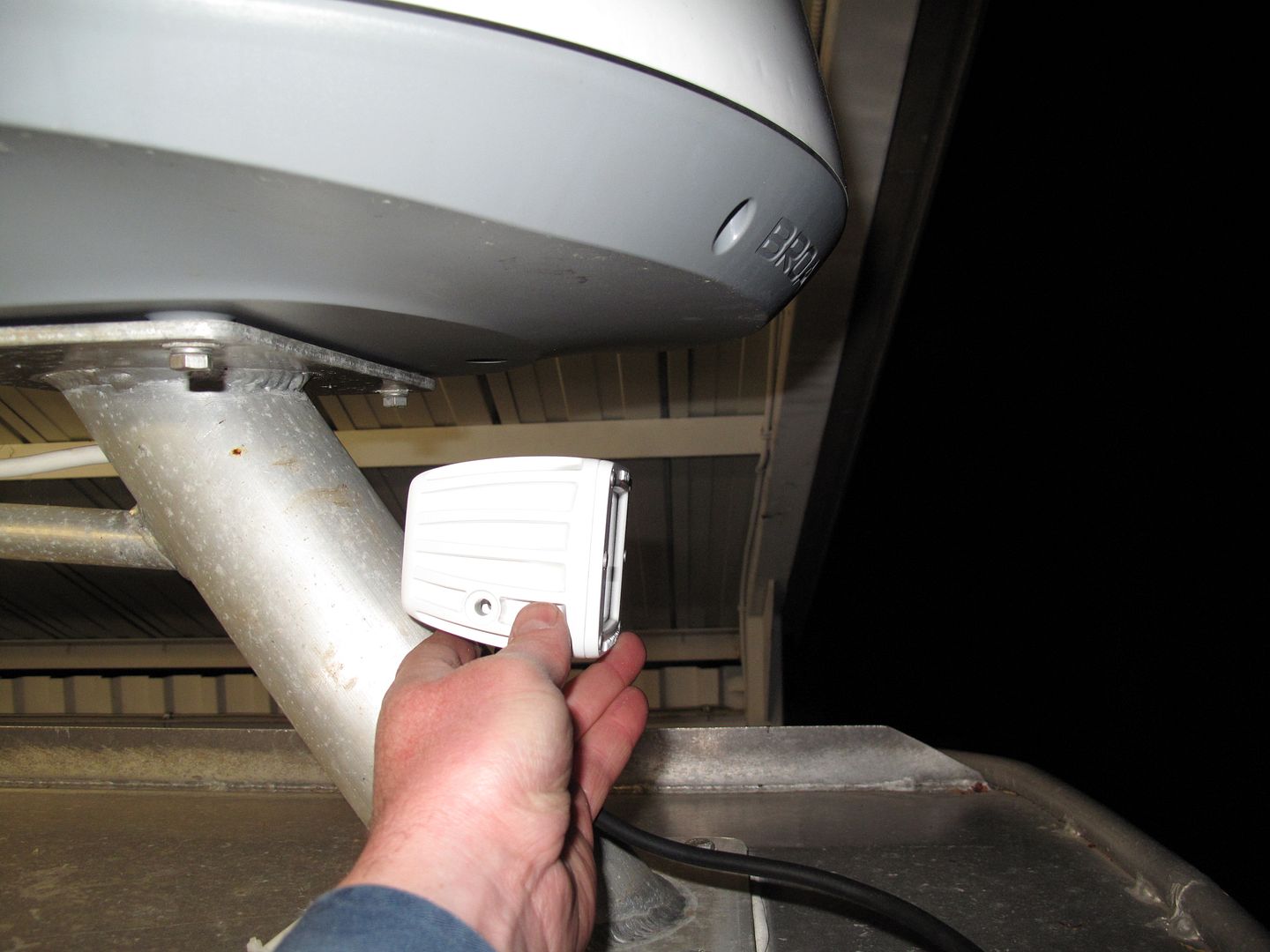 I'll post up the finished products shortly.
Cheers,
John