Didn't know where to post this one so here it goes anyways..........
After 5 years of owning my lot at Salmon Beach I am finally doing something with her. The missed time fishing will pay off big time in the future.
She was a very basic camp before. I put an old rammer trailer on her that was good for two full sized fisherman to get out of the weather and that was it. None of the appliances worked, no power, no services, nothing.......
Here's Bart (aka chipstealer) during our first outing last year in the monsoon rains.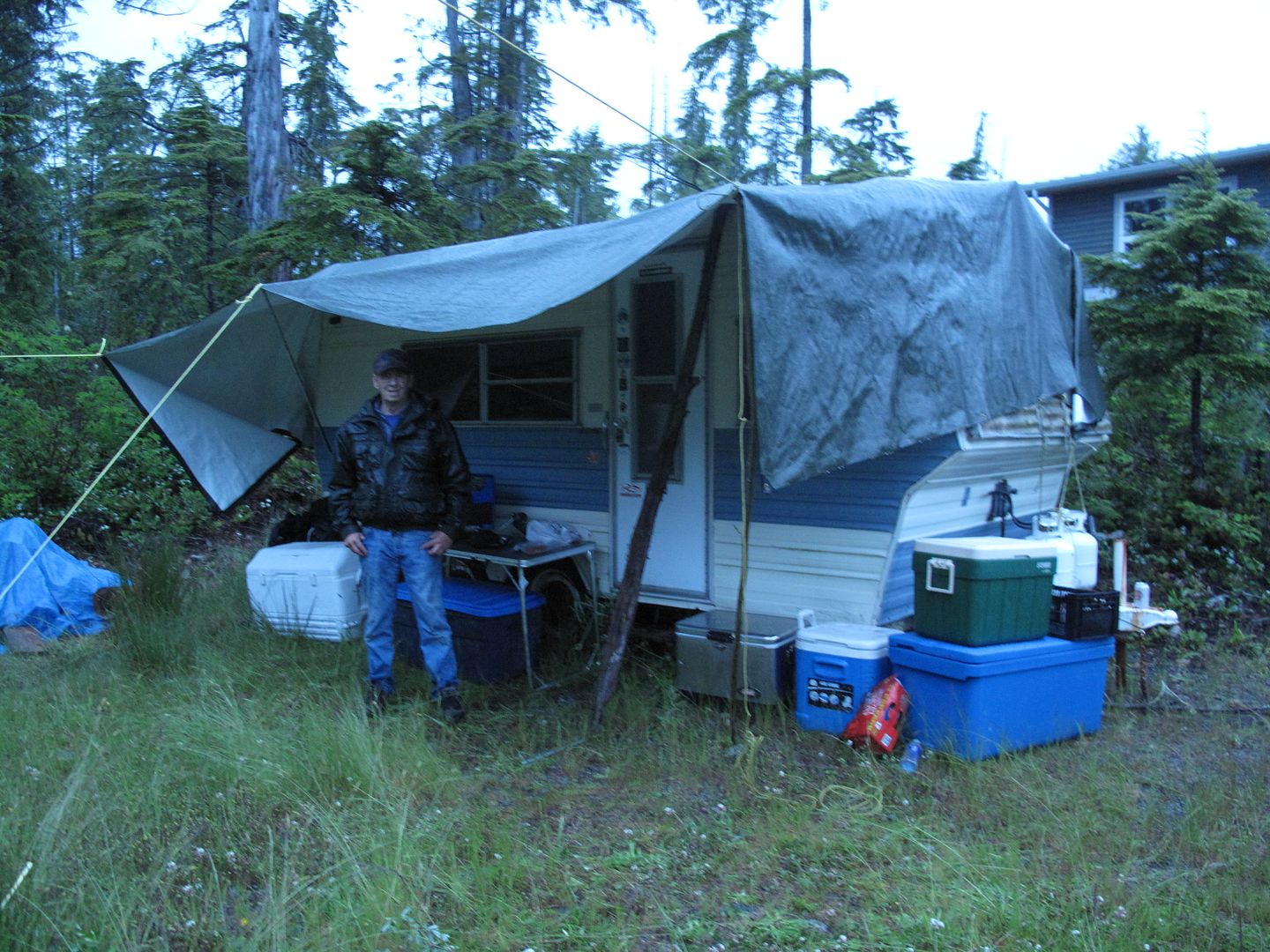 This June pulling the old gal out to get ready for the blitz.
My buddy Steve and I cut down and burned as much as we could before our buddy showed up with his rig.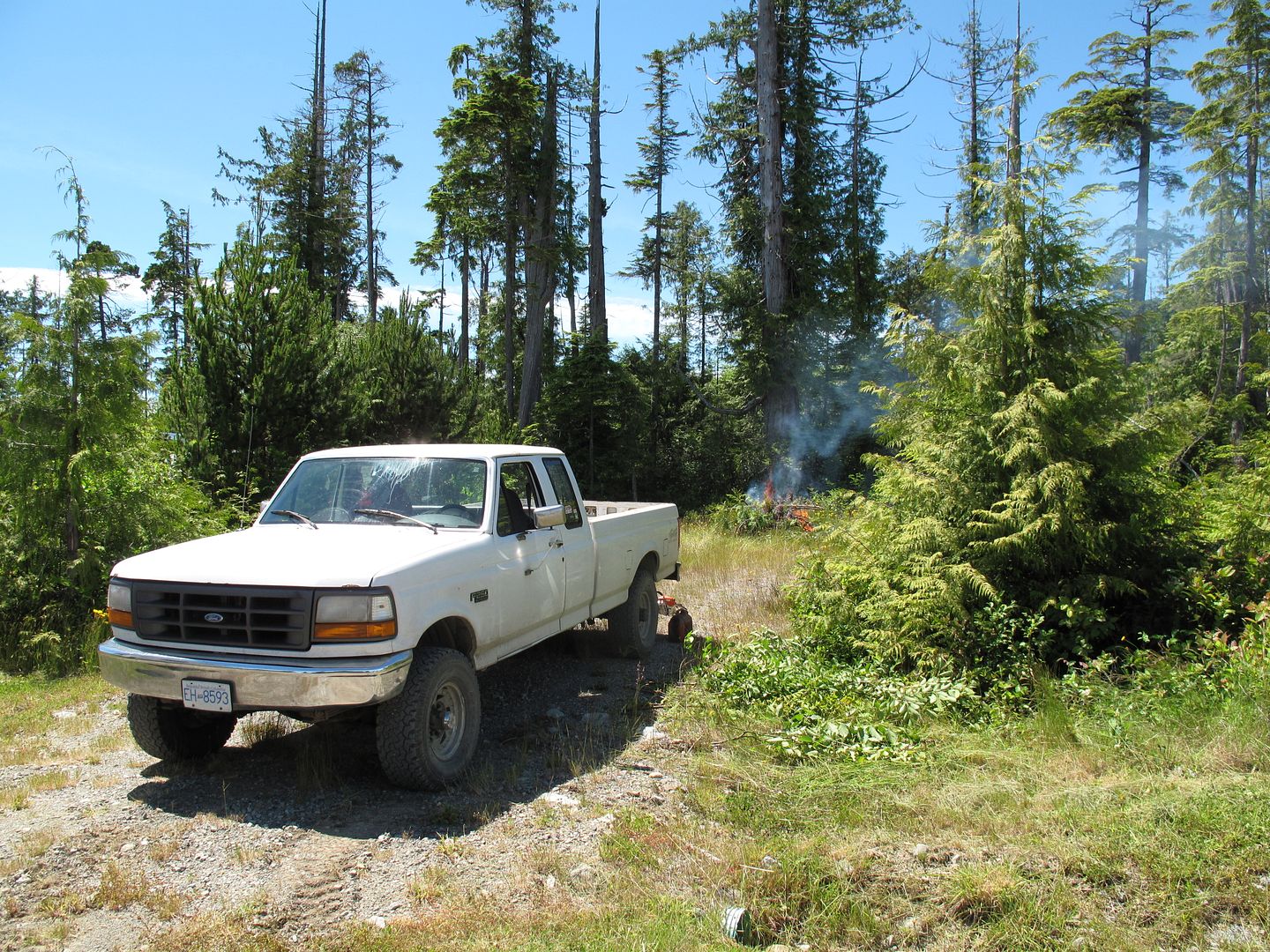 I had to find out where the new dump site was and drove around quite a bit to finally find it. I talked to the local guy up there that has rights to it with the Ministry etc. and had to drive our excavator buddy out there and show him the spot. We passed this bear on the way. It wasn't scared of us one bit. Weird for a young one. They usually wonder off right away when you pull up.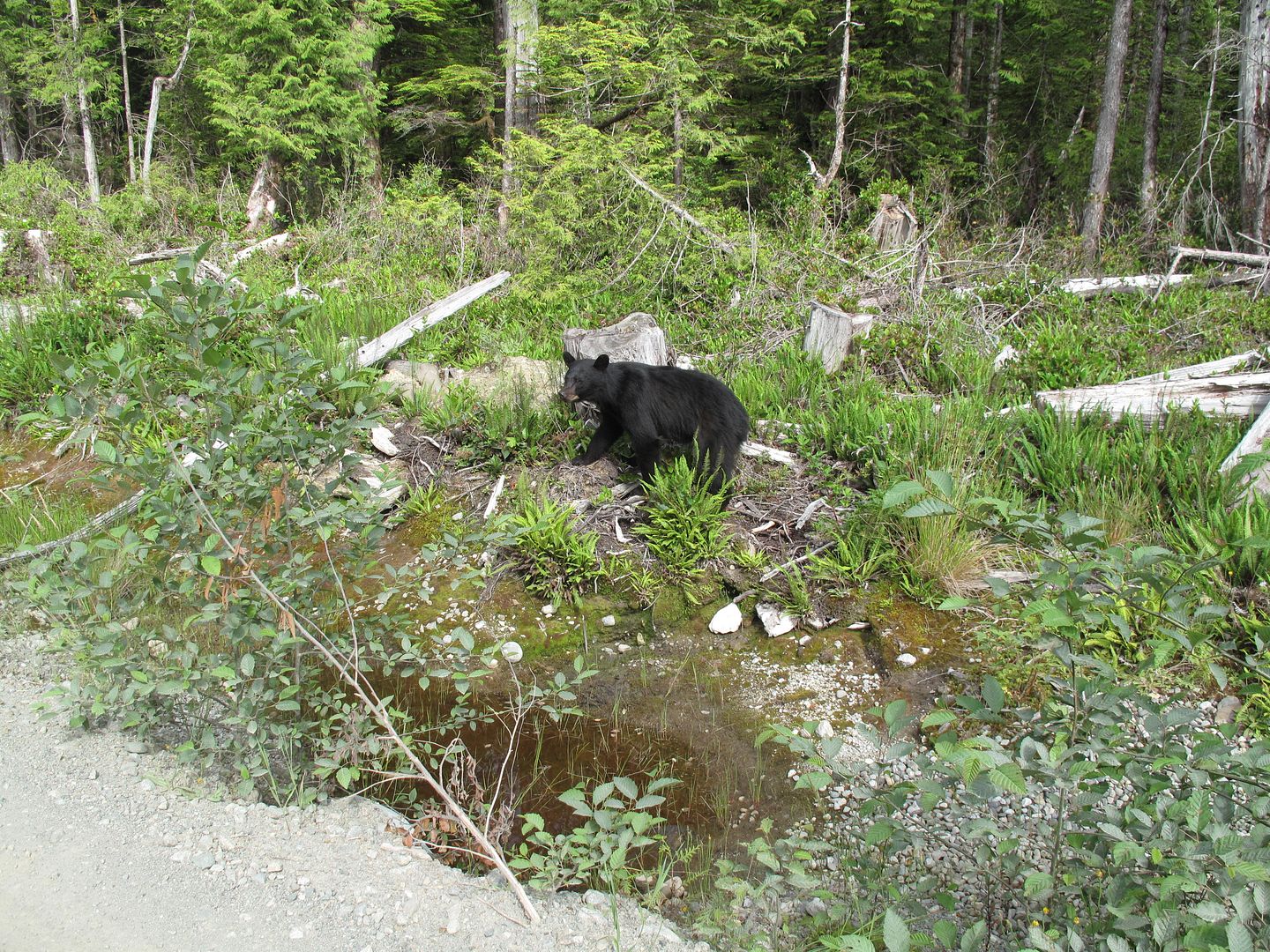 Continued......