---
Posts: 42
Joined: Thu May 08, 2014 5:02 pm
super nice boat. sooooo close! i need to find a pacific/black lb 26 tt, ht or even a st. i have wheelchair bound brother and he could never access pilot house to drive etc...:( i can slightly modify tt (best) or even ht to allow "roll up access"...
---
Donator 08, 09, 10, 11, 12, 13, 14, 15, 16, 17, 18, 19
Posts: 1417
Joined: Mon Aug 18, 2008 1:37 am
Location: Kenai, Alaska
nick, just a note about physically challenged boat access, there are more ways to consider than roll on.
A small davit and a bosun's chair would lift him over an intact, not cut our door, topsides or stern door. This process can be aided by a very small DC winch on the davit and a sling under his chair's seat, depending no type.

Also, this is no different than the patient lifts in homes and hospitals for para's (my friend that I help is quad' ) or quad's who need some rigging to get out on the water, or sometimes just to get in and out of bed, as in the case of my friend who's a quad'.

Also, the level of investment in a boat of the scale and type you're discussing is seriously 'non-trivial' so what other controls might be explored? I'm sure you're aware that various wireless engine controls systems are now being sold? Well - if I were dealing a para, not a quad who's hands are very impaired for control, I'd consider looking at wireless controls with a joystick type controller - a game controller interfaced to the wireless engine controls and adding wireless tiller is child's play given the level or RC modeling done today.

I have interfaced the game controller into several industrial type controls, and although I don't play PC games, I found there is an entire community of software and hardware people out there that make these adaptations for what I would call 'peanuts' compared to doing it from scratch by myself? I adapted a game controller to run an NC cutting table using the controller and an interface program, 50.00 controller, 50.00 interface and some fiddling... a few cables and its up and running - I walked around the table and could give commands that would move the cutter spindle head as the controller was commanded.

Surely this could be done with the resources implied by your search for a boat worth as much as a BkLab/Pacific?

So, while I'm not conversant with your family circumstance, and I don't mean these answers are the solution... surely the least expensive by a factor of 10X is to adapt rigging to load/unload, and RF/wifi/wireless controls to allow your brother to drive?

Instead of waiting 'til a 150,000$ or more expensive boat comes along to fit; why not look at spending less than half that on a boat, then a few more $ to rig it for your brother's needs? He's on the water, you've got a boat that will last and both of you can enjoy the water in your way?

just a few more ideas,

Cheers,
Kevin Morin
kmorin
---
Posts: 42
Joined: Thu May 08, 2014 5:02 pm
I hear you. for us its not about getting on the boat and not only about getting to the controls. we're looking for as much overall access around the boat as possible. we currently utilize an older Parker 23 se cc (pre head in the console) and have removed the livewell under the lean post and offset the lean post to allow for strait roll up access to the controls. the console is small enough to allow for just enough pass by to get to the bow area too (no forward platform in the bow - wide open). there are some other modifications here and there (chocks, straps etc) to keep him stable while fish fighting (think bass, blues and schoolie Bluefin tuna), but its more or less just a solid bare-bones layout.

we're trying to generally improve our offshore reach while keeping to a trailerable and easy to manage boat (single o/b, etc). sometimes, we "drop" our brother off on the way in to the harbor by beaching the boat down the dune in front of the house and "throwing" everything overboard. so occasional boat "beaching" is in the mix too. all investigating leads to aluminum alloy. customs are expensive - so looking for a solid, used, pacific/black lab (or equivalent quality) 26. their tt and ht models are already built with a "skinny" console, so its not a lot of modifications to the deck layout to make it more or less very wheelchair friendly.

yes, there are custom boat builders all around the world that build boats specifically for this. expensive. so far, the parker is working well. I'm hoping to find an "affordable" used pacific (or similar quality) that we can make some simple modifications to get us the further offshore safely. I'm not in any rush - so i'll just keep looking..:)

thanks very much for your thoughts...its not a great situation in general - but we're definitely making the best of it we can!
---
Donator '11 '12 '13 '14 '15
Posts: 648
Joined: Mon Mar 14, 2011 11:57 am
Location: New Hampshire
2 hours from me
Decisions, Decisions......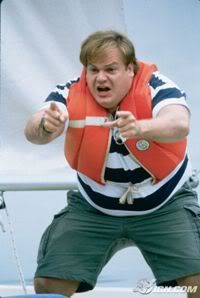 ---
Posts: 42
Joined: Thu May 08, 2014 5:02 pm
if its what you want, go see it - and bring your check book! if you hesitate - what looks to be a very nice, no issue, solid 26 WA for potentially 60% of the cost of new - it will be gone. maybe 1/year of these used comes up for sale. if you like what you see, do your due diligence and make a decision. its up to you and remember...this is life...today counts...today is NOT a dress rehearsal for tomorrow...:)
---
Site Admin
Posts: 4561
Joined: Thu Jan 03, 2008 11:51 pm
Location: Whitesboro, Texas
Contact:
Add a second station at the back of the Pilot house then Mod the back door so one could pull in chair to get out of the weather.

Just a thought, not trying to be pushy.
Lester,
PacificV2325, Honda BF225
2386
---
Posts: 42
Joined: Thu May 08, 2014 5:02 pm
you are absolutely not being pushy. this is our third season since my bro has been wheelchair bound, so we've been figuring out this and that - what's more or less important to change permanent on a bot.

since he's more or less become a "fair weather fisherman", we have not found a big need to focus on weather related cover. most important seems to be the most access to the most deck. that being said, we like our parker because it has the "older" console style that is smaller - so we can help him get him past into the cavernous open bow area.

issue with a used WA is the pilot house is just too wide to make any practical pass by. new - sure - "they" can place the pilot house (or TT, HT etc) off-center from the get go - like I've done with the lean post on our parker. we have investigated that - new is expensive! thinking a good solid used pacific already starts with a very wide pass by...much wider than most 26' boats etc...

I feel like I'm hijacking this guys string who's just trying to sell this boat. let me start a new string or - actually, the next string (I think its next down) is me looking for the 26 tt, ht or even st...

this is a really nice looking boat (btw!).
---