I had an issue with my frame mounted spare tire mounting bracket
It appears that there are different designs on how they attach to the trailer, so this won't apply to everyone.
I have this one on mine:
http://www.pacifictrailers.com/spare-ti ... ed-finish/
I would have not seen this had I not checked checked the spare chain/padlock to make sure that it still opens
I've heard of incidents where spare tire brackets break while trailering on rough roads (Baja)
When my 2004 trailer was new, I looked at the tire bracket and thought that it looked HD and I would never have any issues with it.
When I moved the chain back, I noticed a crack next to the U-bolts that clamp the bracket to the trailer frame
It still felt solid, but I knew it needs looking after.
When I removed the spare tire (first time ever since 2004), I also noticed that the tire is resting against the U-bolts and causing some serious wear on the sidewall!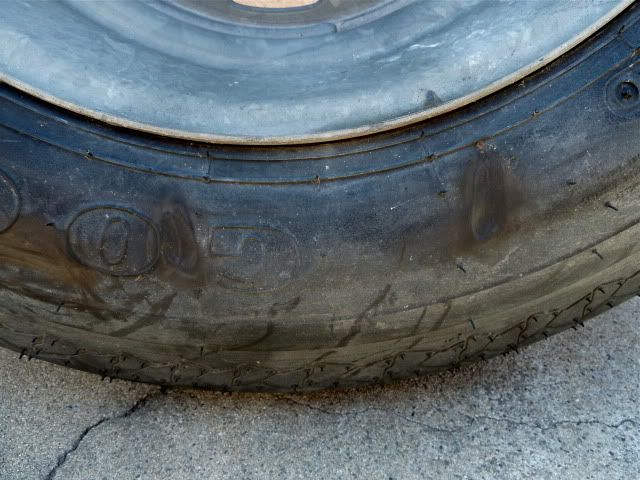 I think some plastic tubing slid over the U-bolt should help a lot to cushion the rubbing spots
When I removed the U-bolts, the metal had fatigued and cracked from the weight of the spare tire vibrating.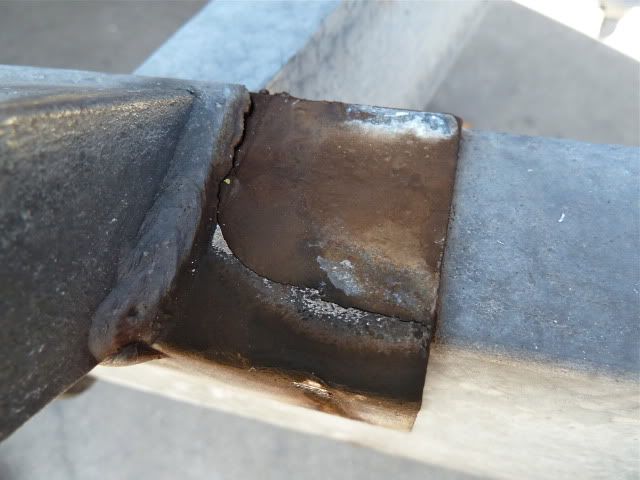 There is one thing that should help to prevent the movement of the bracket while trailering.
I noticed that the front of the angle iron is not touching the trailer frame which allows all the load to be placed on the top surface of the angle iron.
If it were touching, you would see the wear marks on the trailer frame.
The reason it doesn't touch is because of the inside radius of the angle iron.
If you were to add a spacer plate(1/4"?) under the top surface of the angle iron and make it the correct width so it doesn't rest against the radius, the front surface will be able to contact the trailer frame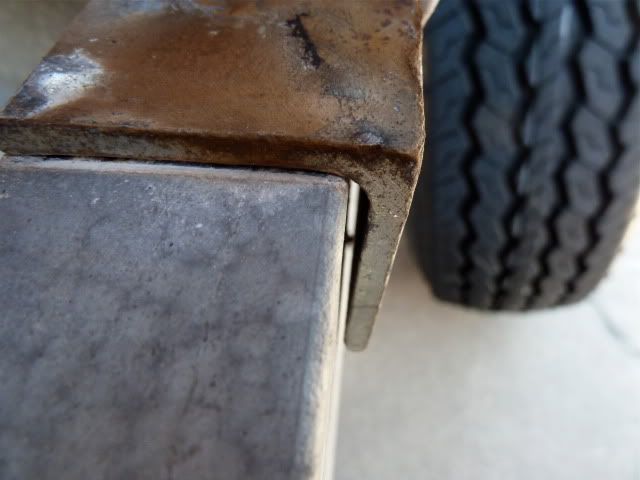 That's about it.
What ever kind of bracket your trailer has, it wouldn't hurt to look it over
Carry on!