Morning all. Some years ago Ford used to export right hand control F250 & F350 trucks to Australia. These were right hand straight from the assembly line. There are a number of places in the US that will convert a LHD truck to RHD & meet Australian standards but I have heard a rumour that Dodge &/or GMC may be planning to export all wheel drive pickups (right hand steer) down this way. Anybody got any contacts in the industry that may be able to confirm or deny this.
Regards,
Pete in Brisbane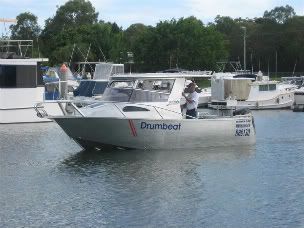 Contributor/donator/Location Nazi
Posts: 6074
Joined: Sun Jan 06, 2008 9:11 pm
15
Location: Tree-hugger, USA...they call it FLA.
Hello Pete
Long time no READ.
Sorry trucks ain't my gig.